"To perform to your potential in golf, research has shown that being able to switch to and execute in the right brain gives you a distinct advantage. The brain is calm and able to make more appropriate decisions in a shorter period of time."
—Jason Goldsmith, Performance Coach, PGA TOUR
Meet the FocusBand
What is it
How does it work
How does Feedback work
How does Feedback work
How does the system work
Technique
Process Training
Proven Results
US PGA Tour Client List:
Jason Day
Grant Waite
Rod Pampling
Greg Chalmers
Mike Weir
Daniel Summerhays
Padraig Harrington
Chris Stroud
D J Trahan
What Is FocusBand?
The FocusBand is a wearable brain training device with three sensors that are placed on your head to measure your brain activity. The Neoprene headset & the woven sensors are perspiration tolerant and the measured data is displayed on a mobile for effortless brain training to a calmer state of mind.
What Does It Do?
The FocusBand enables you to self regulate your emotional levels. With simple breathing exercises you watch your progress on the avatar. Now you are able to view and verify your shift to a calmer state
How Does It Work?
While wearing the FocusBand, you let your brain convert the audio and visual feedback from the avatar for you. You begin by sitting and experiencing the process and let the brain do its thing. Shortly you'll notice you can easily change your state of mind to your desired state using the audio and visual feedback. This is Neurofeedback - the training of the brain.
Why Use It?
Emotional stresses can ruin your life unless you take preventive action. It helps you calm your mind & turn off the inner voice in your head, which causes so many problems in today's hectic society
Now you can draw from the power inside of you and less from outside of you.
What Does It Consist Of?
Headset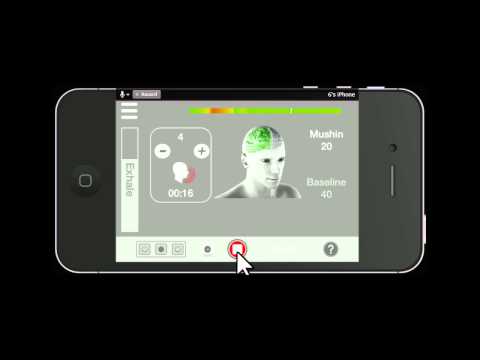 Three woven sensors and electronics
It connects to your mobile via Bluetooth
Lightweight neoprene to disperse perspiration.
Soft & comfortable so it can be worn for long periods and can be worn while you sleep.
App
Runs on a mobile device.
Avatar provides audio-visual training validation.
Neurofeedback in real time.
Cloud connected for recording and reporting of your own training progress.
Games, either solo or against others.
Leaderboard showing your achievements.
Coaches can track the development of students.
Rugged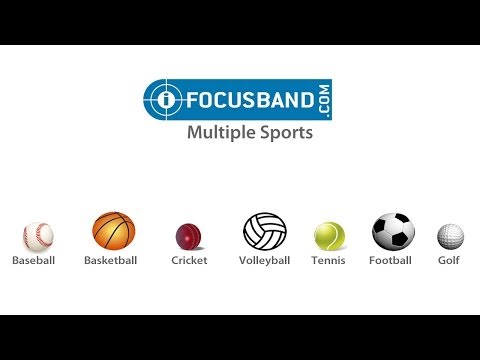 In Sport, FocusBand has been used in baseball, basketball, cricket, tennis, volleyball, football (soccer) and golf.
In Business, FocusBand is used to improve management and staff engagement. Businesses are reported to lose $300 Billion dollars in the US pa from staff disengagement.
In Lifestyle, FocusBand has been used in yoga and meditation. It improves awareness and helps you achieve innerpeace more efficiently and in a shorter time period.
What Is Neurofeedback?
The FocusBand Neuro-sensors measure and transmit, in real time, your brain's electrical signals (mind activity).
The FocusBand's algorithms process the electrical signals and audio-visually translate your minds activity via our unique Avatar
This is called neuro-feedback, the best known method for training the brain.
Left Brain and Right Brain
To perform to your potential in Sport, Business and Wellness, our research has shown that being able to switch to and execute in the right brain gives you a distinct advantage. The brain is calm and able to make more appropriate decisions in a shorter period of time.